These violent delights have violent ends.
That's the line from Shakespeare's Romeo and Juliet that's become something of a catchphrase for Westworld over the course of the HBO sci-fi thriller's first two seasons. Of course, given the wait fans of the show have had to endure for a third season to finally arrive, the word "eventually" ought to be tacked on to the end of the phrase.
When the show returns on Sunday, March 15, not only will it look quite a bit different, as Dolores, Evan Rachel Wood's heroic robot, has finally made it out of the ghoulish theme park that's housed the show for its run, ready to track down its shadowy creators in a future-set Los Angeles, and new cast members Aaron Paul, Lena Waithe and Scott "Kid Cudi" Mescudi, among others, have joined the cast, but it will have been after quite some time. After all, the season two finale aired all the way back in June 2018.
Westworld is hardly the first show on TV to take a considerable hiatus between seasons, though. As we celebrate its highly-anticipated return, let's take a look at all the shows who've kept us waiting over the years.
Netflix
Stranger Things
The hit Netflix series kept fans waiting a whopping 21 months between seasons two and three. Thankfully, the wait for season four, due sometime in 2020, won't be nearly as long.
USA
Mr. Robot
While Rami Malek was off becoming an Oscar winner, fans of the USA thriller that made him a household name were forced to wait 22 months for the premiere of the fourth and final season.
Helen Sloan/HBO
Game of Thrones
As production work soared and episode counts dropped on the HBO smash hit in the latter half of its eight season run, the length of hiatus between seasons only grew. Fans had to wait 13 months between seasons six and seven, compared to the typical 10, while the wait for the final season ballooned to 20 months.
AMC
Better Call Saul
Fans of AMC's Breaking Bad prequel were made to wait 16 months before it returned for its currently airing fifth season.
Jaimie Trueblood/AMC
Mad Men
The period drama that put AMC on the map took a lengthy break between its fourth and fifth seasons. The season four finale aired in October 2010, while the fifth season didn't bow until March 2012, 17 months later.
Michael Rosenthal/Bravo
The Real Housewives of New York City
Between seasons five and six of the Bravo reality series, contract negotiations with cast members became so prolonged that the show was forced off its traditional production schedule and fans were made to wait 17 months for the new season to begin airing.
Andrei Jackamets/Bravo/NBCU Photo Bank
The Real Housewives of New Jersey
While Teresa Giudice, the show's anchor cast member, served her 11-month prison sentence, the Bravo series suspended production until her release, making the wait between seasons six and seven a total of 20 months.
Atlanta
Fans of Donald Glover's acclaimed FX comedy know a thing or two about waiting for new episodes. The hiatus between seasons one and two lasted 16 months. And when the third season finally arrives in January 2021, as promised, it will have been 32 months since season two ended.
Jessica Miglio
Curb Your Enthusiasm
The show with the unrivaled longest hiatus on this list, the HBO comedy waited an astounding six years, from 2011 to 2017, for Larry David to find inspiration for a ninth season. It made the 25 month wait for season 10 feel like a blink of an eye by comparison.
David Bloomer/Showtime
Homeland
Before fans could find out how Carrie Mathison's story would end, they had to wait 22 months for the Showtime thriller to return for its eighth and final season.
HBO
Westworld
The wait between seasons two and three of HBO's trippy sci-fi series lasted a total of 21 months.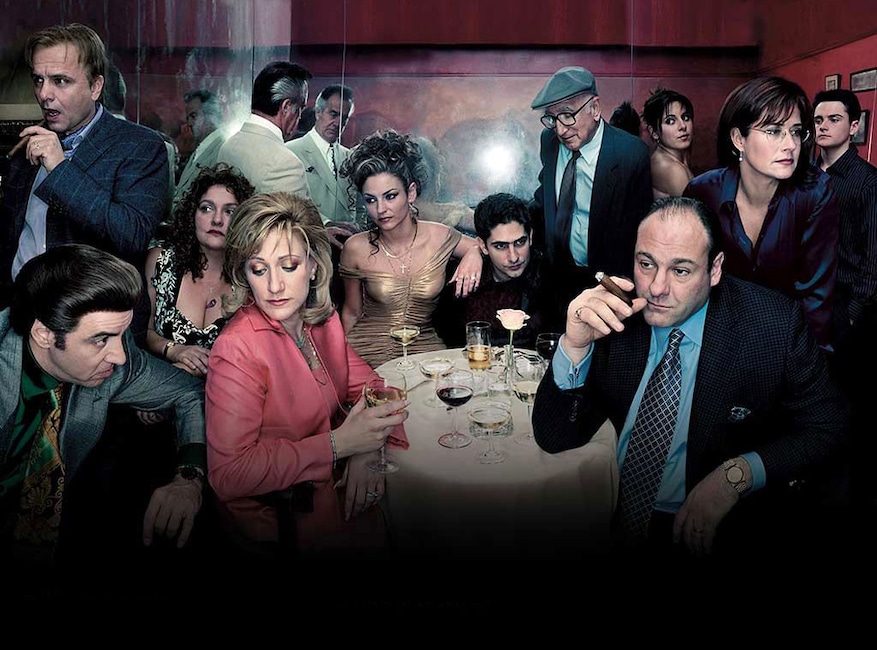 HBO
The Sopranos
Fans of HBO's iconic mob drama were made to wait 15 months between seasons four and five, with 21 months standing between seasons five and six.
Merie W. Wallace/Courtesy of HBO
Insecure
When the fourth season of Issa Rae's HBO comedy begins in April, it will have been 19 months since the season three finale aired.
Westworld returns for season three Sunday, March 15 at 9 p.m. on HBO. 
(E!, Bravo and USA are all part of the NBCUniversal family.)